Hughes is considering an additional course of action to protect Sgt. Bascom; President still hasn't responded to request for witness protection
While President Irfaan Ali has yet to respond to attorney Nigel Hughes' request for his client, Police Sergeant Dion Bascom, to be granted witness protection, the attorney said other avenues protection will need to be considered as threats remain during the life of the police sergeant. who made startling allegations of corruption and cover-up within the Guyana police.
"If a citizen comes to tell you that I need help, someone threatens to kill me, and you say that I will take care of it, that I will go away and come back…Mr. Bascom cannot inevitably wait for the chairman to move," Hughes said.
The lawyer said it was important that his client be protected and he still hopes the president will act and ensure witness protection is granted.
Asked about his intention to reach out to the diplomatic community, attorney Hughes said various avenues will be explored.
'I don't want to attend a funeral, pay tribute to Mr Bascom on the courage he had to stand up to corruption in the Guyana police and we all cry and he is gone,' the lawyer said .
Hughes and Bascom spoke to the media today at a press conference held at the prosecutor's office. The police sergeant who remains on sick leave said he remained concerned about threats made against him since he spoke publicly last weekend about the alleged cover-up of murder investigations linked to the execution of motorcyclist Ricardo Fagundes.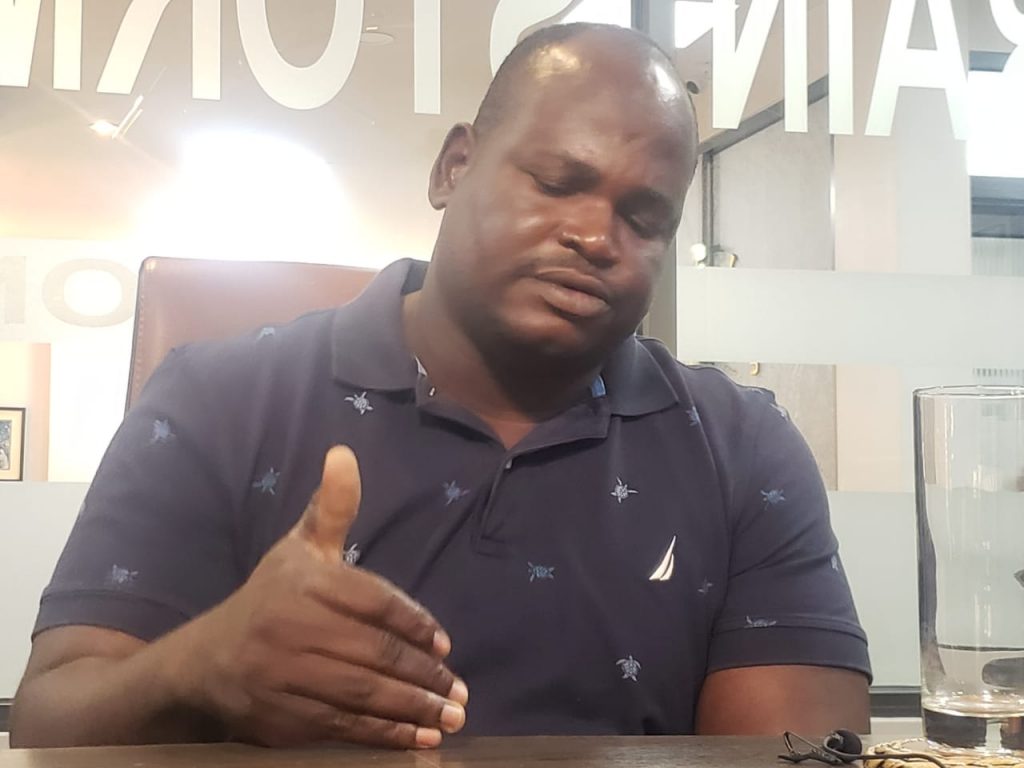 Bascom implicated a senior police officer, a city businessman and the businessman's security guard in this cover-up. All three have denied the allegations.
The police sergeant stands by his story and said today that he informed other senior officers of his concern about the Fagundes murder investigation but there was no action.
He said he decided to speak out as new threats were made against him.
Bascom said, "I decide to speak because if I'm dead, at least let the truth be told".
The police sergeant also refuted crime boss Wendell Blanhum's statement that he failed to arrest an early suspect in the Fagundes murder investigation. Bascom said he was the one who arrested and picked up this suspect and that the crime boss was well aware of it.
Lawyer Nigel Hughes has maintained his call for a commission of inquiry to look into statements made by his client, Sergeant. Dion Bascom.
He said it has become clearer in recent days that the Guyana police are not capable of handling the investigation.