LifeSwitch Driving Academy offers DUI Risk Reduction Course, Driver Improvement Courses in Peachtree City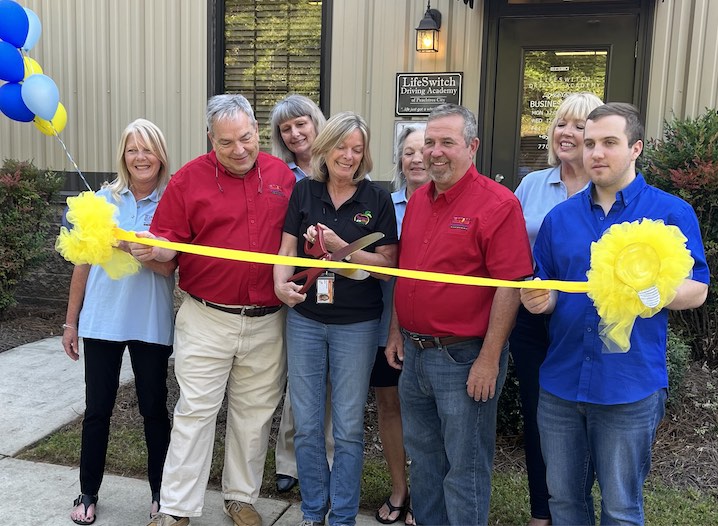 Peachtree City has a new driver education center with the recent opening of LifeSwitch Driving Academy on Dividend Drive.
In October, the school began offering a live, remote class option for DUI Course / Risk Reduction which is required for anyone convicted of driving under the influence in the state. The academy is adding a driver improvement course to its schedule this month. This state-certified course is intended to help people with speeding tickets and other travel violations reduce points on their Motor Vehicle Report (MVR) and, therefore, reduce rates. insurance.
For teenagers who want to get their driver's license before they turn 18, courses on "Joshua's Law" should start after the first of the year. The required curriculum includes a combination of education and driving experience, with at least 30 hours of classroom instruction.
Mike LaTella, majority owner of the company, sees the driving school as simply an extension of his passion and his second career. After 20 years of working and traveling as a sales and marketing manager in the logistics industry, Mike realized he had developed a significant addiction to alcohol and was surprised that he didn't. be able to fix it alone.
"It's deflating and humbling to learn that all the tools we've used to succeed in life…willpower, determination, intelligence, etc., are completely useless in our fight against addiction," Mike shares. "In fact, they serve as a passive in battle."
Through his own recovery, he began to help others and found his calling. Mike went back to school, earned his Masters in Addiction Counseling, and in 2018 opened LifeSwitch Counseling Services, which focuses on treating addiction disorders. Through his hard work and continued education, Mike recently earned certification as a Senior Addictions Counselor, the highest level in the field.
Mike points out that there have been four deaths this year in the town of Peachtree alone from drunk driving. This is despite tougher sentencing laws, greater public awareness, and the rise of Uber and other alternative modes of transportation.
"If we can better educate our teens before they drive and offer critical information to those who have broken the law by getting caught driving under the influence, we may be able to save lives through this effort." , he said.
LifeSwitch Driving Academy is located at 410 Dividend Dr., Suite C, in Peachtree City. For more information, visit www.ptcDUI.comor call 770-731-2479.